I had lunch today with the owner of a
sports management agency
, and moved the conversation onto the concept of businesses sponsoring chess players (ok, more truthfully, I asked, tongue in cheek, "who was going to sponsor me to play at the British Championships").
Having initially dismissed it as a non-starter, we then decided that whilst obviously not in the same league as golfers, tennis players and footballers, chess players might nonetheless be a more attractive association for some businesses than we'd first thought.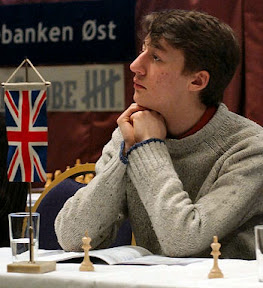 I know that some national chess organisations have received 'philanthropic' backing from businesses, but I'm not aware of many individual players having sponsors, Luke McShane with Psion and Garry Kasparov with Intel are exceptions that come to mind.
Are you aware of any other sponsored chess players?
What's the most exciting thing chess players could do to attract sponsors, and what's our least attractive attribute?
What businesses would make the worst and best targets for chess?