Paul Dargan noticed a puzzle on the excellent
Chess Vibes
blog, that shares a lot of similarities with the
Capablanca - Lasker
finish we looked at on Chess Tales.
The puzzle is in International Master Yochanan Afek's weekly post to the blog, it's White to play and win from the following position: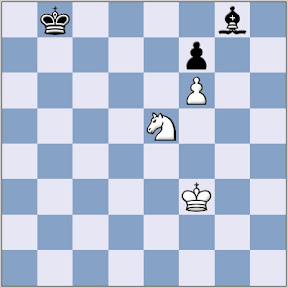 For endings, Chess Tales recommends Chess Endings: Essential Knowledge (Cadogan Chess & Bridge Books)
and Endgame Strategy (Cadogan Chess)
.

See our full reviews and further recommendations.