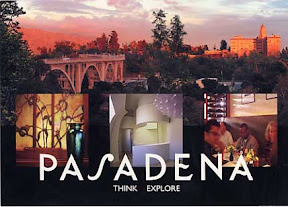 My
first "Chess in the Attic" post
talked about the Korchnoi - Kasparov Candidates semi final match in London in 1983; Garry's most difficult hurdle (with the exception of Karpov himself) en route to the World crown.
Originally the match had been scheduled to take place in Pasadena (California), but to the surprise of most of the chess world was cancelled at the last minute. Jack le Moine has posted an
interesting article from Stephen Jones
on the behind the scenes shenanigans in Pasadena, how a group of 4 chess enthusiasts nearly lost an awful lot of money, underhand organisations (not FIDE this time!), and the difficulty in getting corporate and TV interest in chess.