Today's puzzle is White to play and it looks trivial, but there is a catch:
you are only allowed to move your rook once
: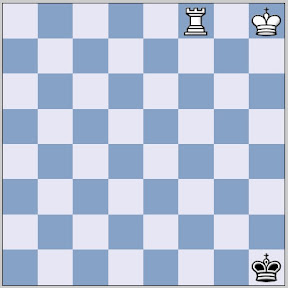 The question:
Can White play any king move and still win? Or, has White only got one move that wins in this position? Is so, show me the winning line and how Black draws against the other moves.
Email me on
roger AT 21thoughts DOT com
. Answers on Wednesday.
Thanks again to Paul Dargan for showing me this position