This week's chess puzzle is from Asztalos vs Ban, Budapest 1956.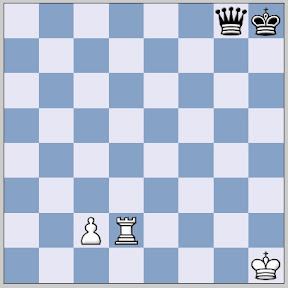 It's White to play and the question is: with best play is this position won, drawn or lost? And, give me the first 3 moves of your solution.
Answers by email to
Roger AT 21Thoughts DOT com
(solution will appear on Wednesday)
I sourced the position from 1960 book: "The Delights of Chess" by Assiac. Assiac was the name of Heinrich Fraenkel's long running chess column in the New Statesman. The book brings together and expands on all of his best columns, and includes such intriguing chapter titles as "Is this proper Marxism?" and "Dostoyevsky has nothing to do with it". The New Statesman is the same journal that
Tony Miles
wrote for.